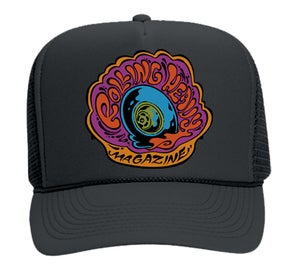 $

19.95
Hats are back and large and in charge!!!!
Comes just as you see in the pic. Blk/Blk/Blk with the "Day Glo Burn Out" logo on the front. Goes great with a shirt and pair of panties for your trucker momma.
The hats are OTTO CAPS model # 39-165 and are our favorite fitting hat we've found thus far.