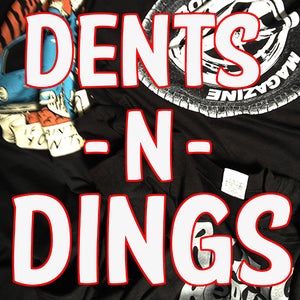 $

8.00 - On Sale
Looking for a cool shirt to work on your van in and don't want to fuck up one of your good ones. Let us help. We have a lot of, well, not so perfect shirts here from orders. Some are perfect, but we only have like one size left. So how this works is, we sell you a shirt. You have no say in which style it is cause, well, it's a 8 dollar shirt. It's basically you, our readers putting your trust in us. Which is kinda scary. But hey, for 8 bucks, it's worth the risk.
We also now have some blemished hats that aren't perfect, but perfect for wrenching on your van. No, this is not something that we carry all the time. If we get an order and there's a few in there that aren't up to our QC standards, they end up here. Good Luck!!!
Pick Your Size & Take The Ride!!!!!!
So 8 bucks for a shirt. Good deal!!!!!